Bunyu Project Resource – 23 million ton graphite
The Bunyu Graphite Project is wholly owned by Volt Resources and is located in Tanzania, East Africa. The project is ideally located near to critical infrastructure with sealed roads running through the project area and ready access to the deep-water port of Mtwara 140km from the Project.
One of the largest graphite deposits in the world. 100% owned; Greenfield project; Bunyu is the largest JORC Mineral
Resource 461 million ton @ 4.9% TGC for 22.6 million ton contained graphite & Proven Reserve of 127 million ton @ 4.4% TGC.
Huge upside potential with exploration to date covering less than 6% of the project area
Two stage development strategy with Stage 1 significantly de-risking.
Stage 1 to produce 23,600 tpa flake graphite (@ 6.26% TGC feed grade) and Stage 2 expansion increases annual production to 170,000 tpa flake graphite.
Environmental Impact Assessment Certificate and Mining Licences received covering both Stage 1 and 2
Stage 1 Bunyu Graphite all sold under Binding Offtakes
Binding offtake agreement signed with global battery anode material producer Graphex Group Limited subsidiary, Graphex Michigan LLC.
10,000 tpa fine flake graphite for five years
An option to extend a further five years
All Stage 1 coarse graphite product is sold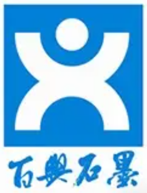 Qingdao Baixing Graphite Company Ltd
Binding offtake agreement signed with established producer of graphite products.
12,000-90,000 tpa coarse flake graphite for five years
An option to extend a further five years
All Stage 1 coarse graphite product is sold
Natural Flake Graphite Product Specifications
Stage 1 Bunyu natural graphite typical product specification
Flexibility to produce higher TGC grade products if required
Bunyu natural graphite product suitable for a range of end use applications including battery anode material, refractories, foils, gaskets, dry lubricants, graphene and other applications
Planned two stage development and large-scale resource provides for multi-decade supply of graphite products
Concentrate Typical Quality
| | | |
| --- | --- | --- |
| Size (micron)  | Size (#)  | % Distribution |
| +300 | +50 | 12 |
| +180 | +80 | 27 |
| +150 | +100 | 157 |
| -150 | -100 | 46 |
| | | |
| --- | --- | --- |
| Analyte  | Unit  | Indicative |
| Fe | % | 0.28 |
| Ca | % | 0.25 |
| S | % | 0.02 |
| Si02 | % | 3.1 |
| Al | % | 0.64 |
| Cu | ppm | 15 |
| Zn | ppm | 15 |
| V | ppm | 50 |